Waltzer car refurbishment. Make you cars look new again & safe for your riders.

Vinyl suppliers, need a few metres or full rolls? Large range of colours. Contact for details.
Foam suppliers, trim your own rides. Foam cut to size, contact for further details.
Engineering service, full fabrication from small items to large. Aluminium welding, chequer plate, plate cutting, folding, pressing. Contact for details.
Before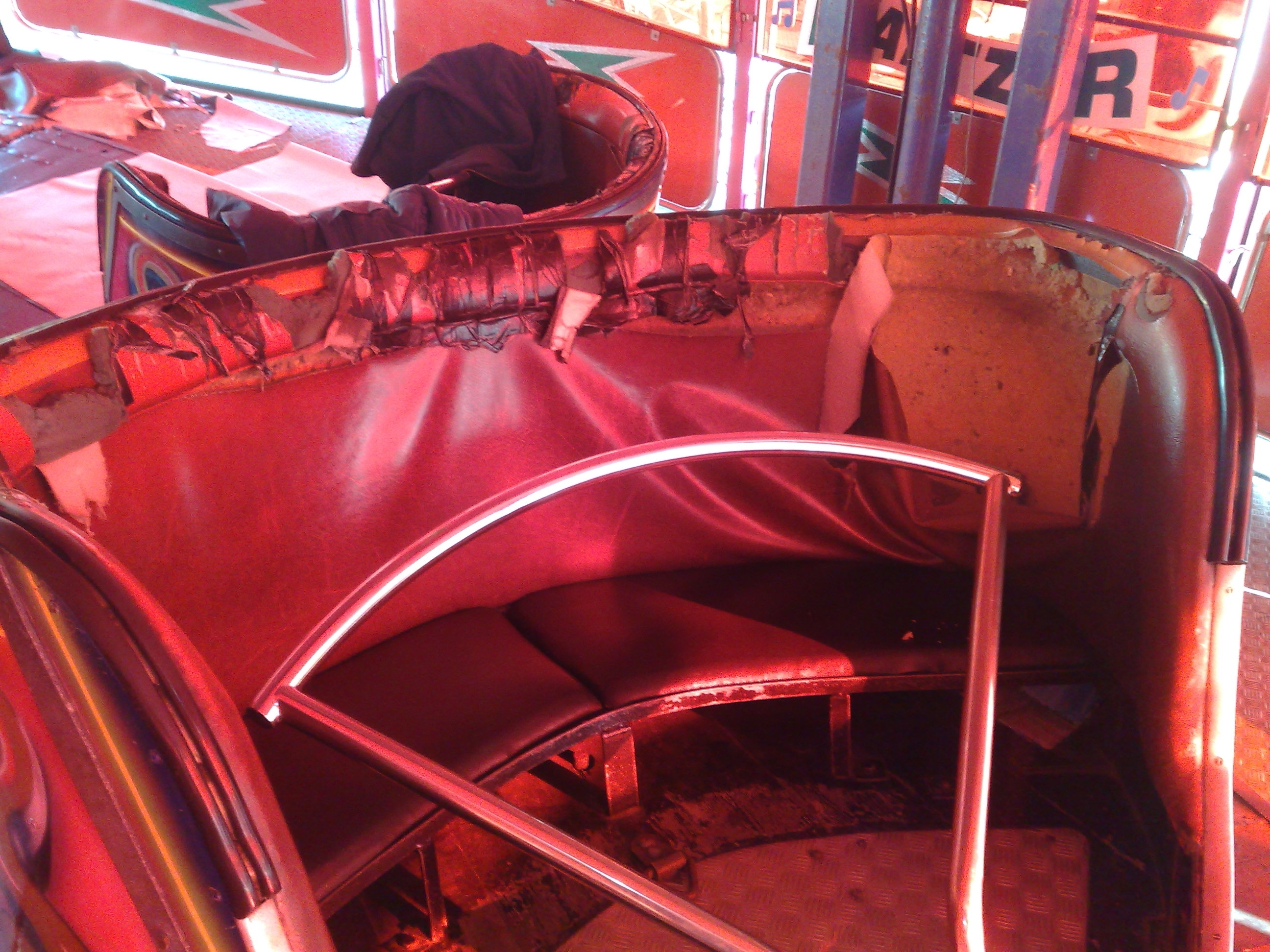 After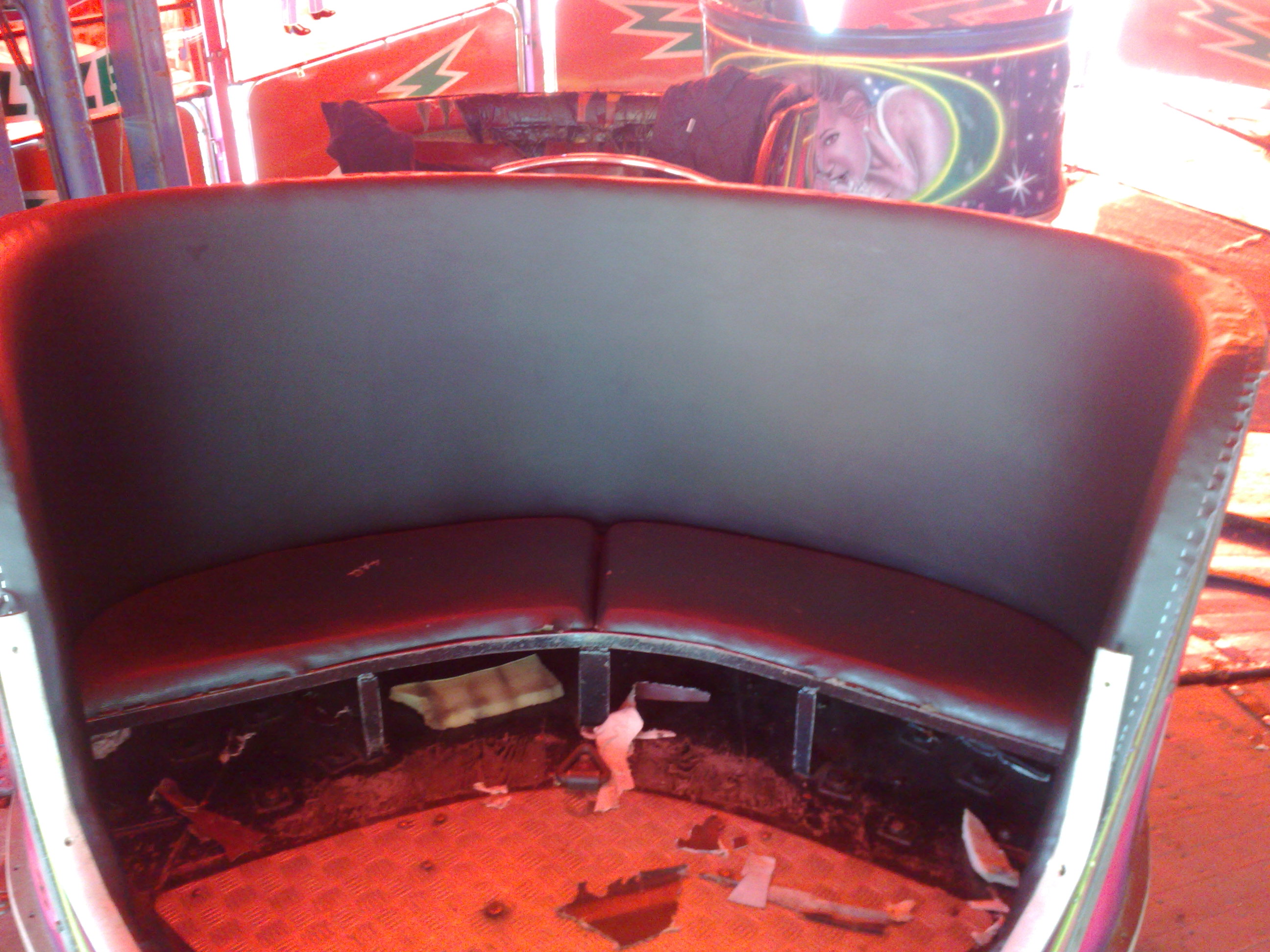 Real waltzer car seats, got a big room you need to fill? Real waltzer cars that can even spin! Contact for details